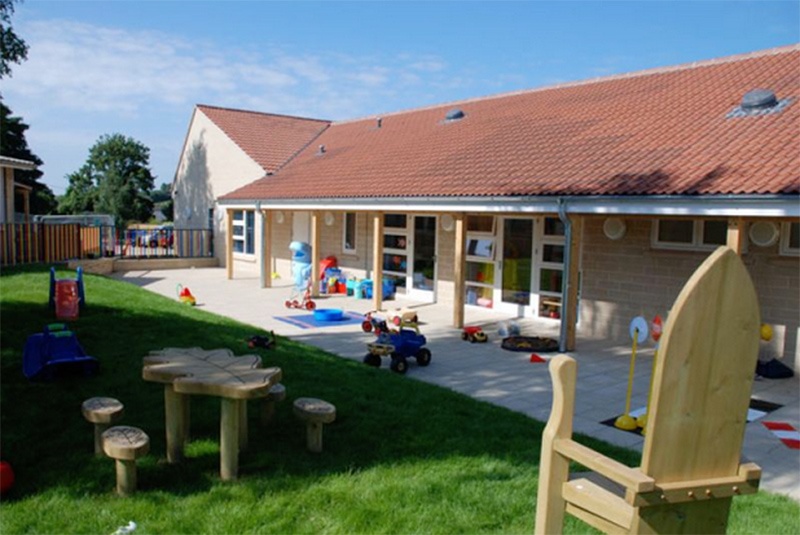 New Children Centre & Nursery
The existing early years provision at Fitzmaurice School was in desperate need of refurbishment and an exciting project was formulated to completely replace the building and construct a new, modern and welcoming facility colourfully designed and built to better meet the needs of the staff and children with accessible and child friendly fixtures all set within exceptional surroundings.
The School remained open throughout the project so careful planning and daily liaison with our clients was maintained as the safety of all those on site was paramount. Our flexible approach and willingness to adapt our programme of works ensured the School could function normally without any disturbance from the project. The completed facility provided classrooms for children aged 0-5, baby change area, milk kitchen, staff kitchen, offices and toilets as well as external dry playing zones, shaded grassed areas and a wildlife garden. On completion the School gained an enviable reputation within the Local Authority for the high quality facility available on site.